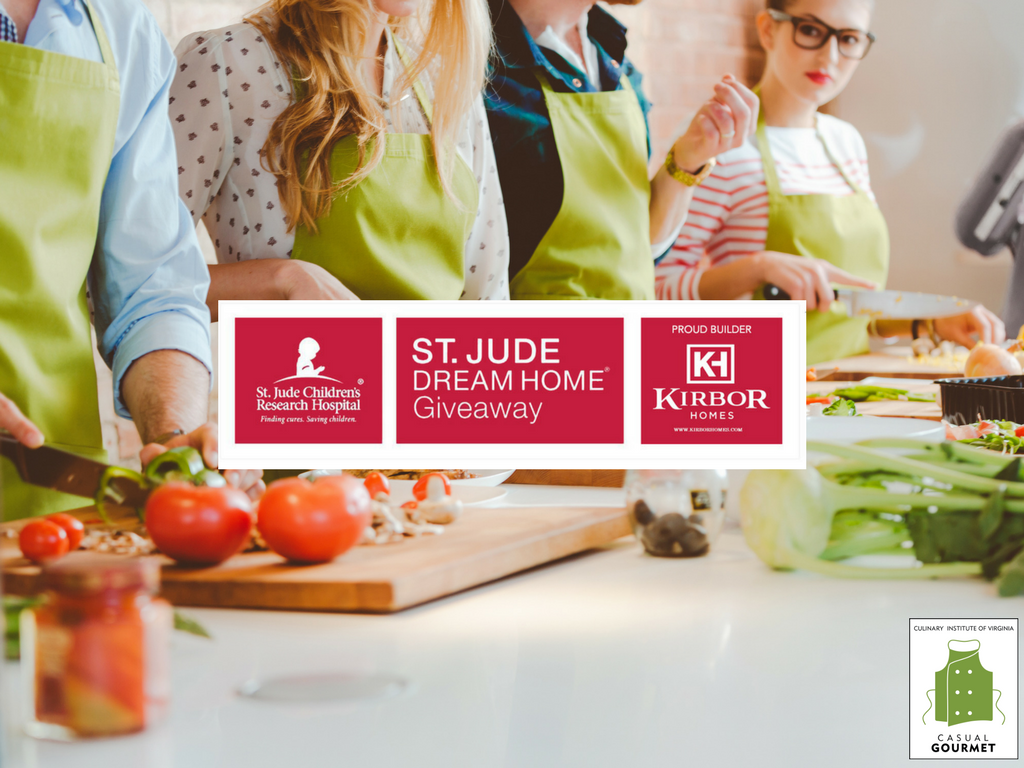 St. Jude Fundraising Event Comes to Casual Gourmet
Half the Proceeds from Casual Gourmet Event to Support Research and Treatment of Childhood Cancer
Culinary Institute of Virginia (CIV) is offering home chefs a terrific opportunity to cook like a professional and support the mission of St. Jude Children's Research Hospital. As part of its Casual Gourmet cooking class series, CIV is teaming up with Kirbor Homes to offer Cuisines across the Mediterranean Sea: Greece, Italy, Spain, and Morocco. Guests will spend the evening learning new culinary skills, enjoying delicious food, and meeting new friends, all while supporting St. Jude.
The event is scheduled for Friday, March 9 beginning at 6 pm at CIV's Norfolk campus, located at 2428 Almeda Avenue. Tickets are $70 each with half the ticket price being donated to St. Jude. Chef Mary Cook has created an exciting menu featuring international cuisine. Guests will move through several kitchens as a team of chef instructors teaches them how to prepare each dish. They will also receive a keepsake Casual Gourmet apron and a recipe packet.
The Menu for the Evening
Appetizers
Spanakopita
Fresh Mozzarella Bruschetta
Pincho Morunos – Spiced Grilled Pork Kabobs
Moroccan Kefta Meatballs
Entrees
Moussaka – Greek Style Eggplant Lasagna
Beef Brociole with Fresh Pasta
Spanish Baked Fish with Olive Fennel Salad
Moroccan Style Chicken Thighs with Raisin & Chickpea Couscous
Desserts
Baklava
Tiramisu
Churros with Chocolate Fondue
Orange Almond Stuffed Dates
For more information, please contact Culinary Institute of Virginia Director of Community Partnerships & Special Events Jean McCullough at 757.858.2433 x51434 or JMcCullough@chefva.com. To register, please visit the Casual Gourmet class schedule.