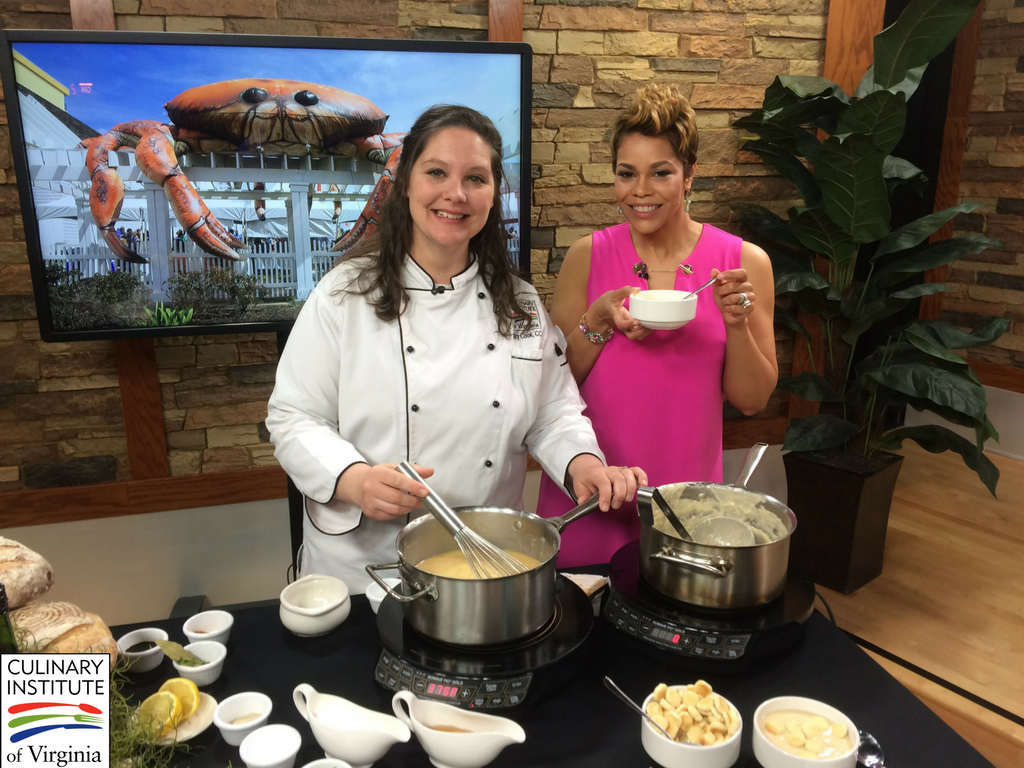 She-Crab Soup Festival Returns to Virginia Beach, Presented by the Culinary Institute of Virginia
If you're a Hampton Roads seafood lover, you've no doubt heard of the East Coast She-Crab Soup Classic. Now in its 10th year, this year's festival is presented by ECPI University's College of Culinary Arts, the Culinary Institute of Virginia. It gives festival goers a chance to sample the best cuisine that Hampton Roads has to offer and vote for their favorite she-crab soup.
Last year's winners included Southside favorites, Freemason Abbey and Blue Seafood & Spirits, among others. Some of the restaurants participating in 2018 include Captain George's Seafood Restaurant, Black Pelican Seafood Company Greenbrier, and 11th Street Taphouse Bar & Grille. With 18 restaurants schedule to take part, it's undeniable this year's competition for favorite she-crab soup will be tough!
Chef Mary Cook, an instructor at the Culinary Institute of Virginia and the program director of the Casual Gourmet cooking courses, appeared on WTKR's Coast Live Show to demonstrate to viewers how to make a mouth-watering She-Crab Soup. On the show, she reveals the three main ingredients in a she-crab soup: crab, cream, and sherry. Sherry being the secret ingredient that can give you soup that special touch.
The East Coast She-Crab Soup Classic takes place on April 7, 2018 from 12pm until 2:30pm. The event is located at the Virginia Beach oceanfront on the 24th Street Stage. Parking is available at the 25th Street Garage. Advance tickets are $17.50 plus fees, tickets at the door are $25. In the past, this event has sold out in advance, so don't hesitate to get your tickets!